Jill Murawski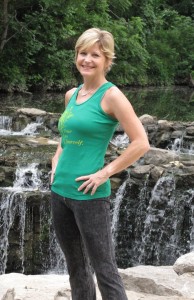 Jill says that Yoga has changed her life in many ways – "It has taught me to be healthier, happier, and take care of myself and others…"
After studying and practicing yoga for several years, Jill decided to follow her heart and become a teacher. Now she says she could not imagine her life without yoga.
For more information on Jill, click here >>
Michele Williams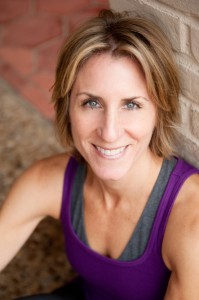 Michele started training for marathons as a way to meet people. This soon led to triathlons and before she knew it riding a bike, running and swimming became true passions.
However, with all of that intense exercise there was a price as she soon became injured.
In the hopes of recovering quickly, Michele started taking yoga classes and in her words, "What I found was not only a way to keep my body healthy but also my heart, mind and soul. I have been practicing yoga for over 10 years and through my practice, I've discovered valuable tools that help me deal with the rigors of my other activities and life in general. I have a new understanding of my body and how it relates to the mental and even spiritual aspects of my life."
Michele is a Certified Personal Trainer through the Cooper Institute and a Certified 200 hour American Power Yoga Instructor, having trained under Kurt Johnson. Over the years she's attended many workshops held by prominent yoga instructors from around the country.
In 2011, Michele attended her first Rod Stryker ParaYoga training. Most recently, she has finished her first five day intensive with Rod Stryker. "My goal through this advanced training is to acquire the necessary skills to help others deepen their own practices by providing customized yoga routines that will allow them to move more freely, live more joyously and reach their own personal potential."
In addition, five years ago Michele started working with the 65 and better crowd through Silver Sneakers and has found a real passion in working with the senior population. In 2011 she added another certification through the Cooper institute for working with seniors. Michele is committed to helping others find balance, strength, and freedom of movement through exercise.
Melanie Butz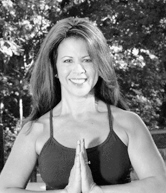 My yoga journey began with my interest in the physical aspects of yoga as a means to cross-train while maintaining a strength-training regime. As I practiced Bikram yoga diligently for the first year, I soon realized how yoga had a profound positive effect physically as well as mentally.
I was curious to know more about the philosophies of yoga and soon found myself immersed in a 200 hour Yoga Alliance certification program sponsored by Advanced Yoga Studies. The studies proved to be a 'game-changer' in my life realizing the first step was to open my heart to learn what makes me 'tick' in order to live a life full of compassion, love and acceptance.
As my passion grew for the art of Yoga, I realized I wanted to share this love and knowledge by sharing and teaching it to others! I will always think of myself as a student, however, always grateful for the lessons yoga teaches me each time I step on my mat.
Chrissy Cortez-Mathis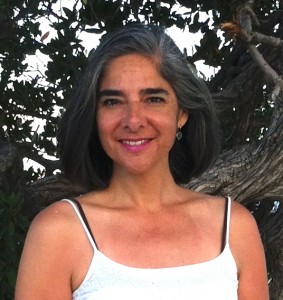 Yoga is the practice that keeps me grounded, feeling strong & most importantly focused & present. The more time spent on my mat, the easier it is to connect with other people, to share a smile, to take whatever life hands me & make the best of each situation. I love being a student & am so delighted to now be an instructor.
My yoga story began in 2000 when I was working at a stressful job & needed some relief for my mind & my body. Over the years, I would go to other forms of exercise but I always seemed to come back to yoga. As a gardener & backpacker, I needed the stretches, strengthening & balancing practice to keep in shape to do the stuff I really love to do.
I love each and every moment of every class. It is truly an honor to share the benefits of this timeless practice. Please join me on your journey to a healthier, stronger & more content you.
I completed my 200 hour Teacher Training with Advanced Yoga Studies at The Mat Yoga Studio in 2013 and am working towards my 500 hour certification.
Angela Vehige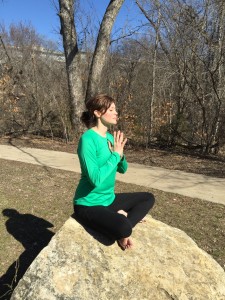 I have been practicing yoga for more than 12 years. I was first introduced to yoga through a friend for the physical workout to build strength and increase flexibility. I tried out different types of yoga at the gym and in studios across Dallas. In time, I began to see additional benefits and felt more focused and settled in this busy world. I had a desire to learn more, and loved talking about yoga with friends and family! In 2007, I received my RYT 200 through American Power Yoga. From there, I became certified in yoga for kids and Teens, and spent several years teaching yoga in an after school program with teens, and this made me realize how important yoga was for everyone! Also, while working with teens, it reinforced how breath and meditation really can change lives!
Over the years, I attended weekend intensive workshops with amazing teachers known locally and nationally in the yoga community. I believe the best teachers are students, and I love to learn! In 2013, I began a second teacher training program with Advanced Yoga Studies (AYS) through The Mat Yoga Studio. During the Advanced Yoga Studies program, I specialized in Gentle and Restorative Yoga! Restorative Yoga is one of my passions!
===>
Kerstin Jager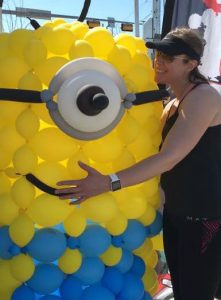 I have my mama to thank for setting me on my yoga journey back in high school. She took me to a class in at a local elementary school and yoga has been in my life one way or another ever since.

I completed my 200-hour yoga training in beautiful North Adams, MA at Frog Lotus Yoga in 2003.After teaching at Gold's Gym for several years, I changed course and became a NASM and NCCPT certified personal trainer.

After moving to Dallas in 2013, I stepped back into the student-only yoga role, but as I immersed myself in taking classes, my interest and desire to teach this wonderful practice blossomed again. I completed a 300-hour teacher training program at The Mat Yoga Studio in 2015. I also received certification to teach Yoga Tune Up(R), a combination of yoga, mobility training, and corrective exercise that increases students' awareness of their bodies and how to move better in daily life.

The human body is a fascinating instrument, and my classes will give you insight into how your body works as we move through asanas. I look forward to seeing you in class."
Karen Wallace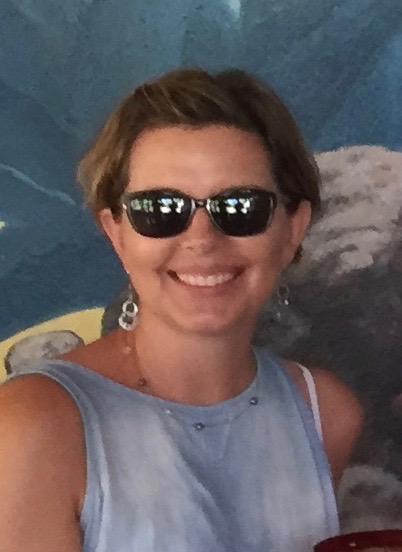 Karen has been practicing yoga for more than 20 years and teaching for four. She initially went to the mat as a means to get active and find relaxation in her life as a new mom. Over the years as her needs changed, yoga remained a constant and her practice evolved as her life evolved.
Karen teaches a vinyasa style of yoga and strives to incorporate challenge, stretching and relaxation into every class. Karen is also certified as a Yoga 4 Cancer instructor.
She is a wife and a mother of three kids and three rescue dogs who all keep her active. She is a potter and volunteers as a CASA.
Renee Austin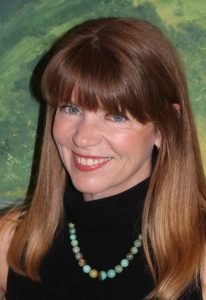 Renee's style blends challenging and playful, introspective and warm.
She sees yoga as therapy…physically, emotionally and spiritually. Her theory as both teacher and student are roll out the yoga mat, gain what is amiss. Even when that little something is unknown, it surfaces and settles through the practice.
Music, scent and touch are integral parts of Renee's style. She teaches to connect the mind, body, breath and spirit, she sprinkles in some lightheartedness and guides to find our best selves on our mat!
Elizabeth Savetman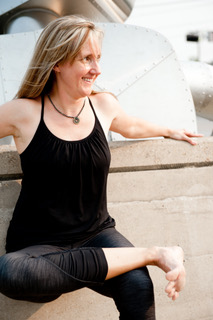 Yoga has been an integral part of my life for quite some time. I have always enjoyed being active. Whether I was playing soccer, skiing, biking or just being outside, and yoga is a wonderful balance for the activity.
Teaching is also something that has been an important part of my life even longer then yoga. I majored in flute performance in college and teaching private lessons throughout college helped to shape the teacher that I am today.
Then along came marriage and children and the need for more balance and some quiet time. I have 2 kiddos and a hubby that is a musician and owns his own recording studio. This is where Ayurveda, Reiki and health coaching started to really influence my lifestyle to truly create that balance that I so desire, even amongst the chaos. Don't get me wrong, I have crazy days just like anybody else, but a little bit of yoga and a yummy cuppa chai and all is right again – usually.
LIsa Goins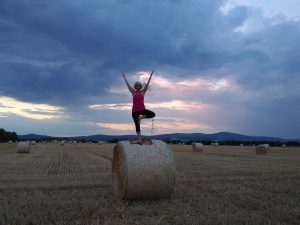 I love Yoga and I love God and they always seemed mutually exclusive until I discovered Holy Yoga, an organization founded by Brooke Boone and endorsed by Yoga Alliance. Holy Yoga is an intentional way we can connect our entire being, body, mind and soul with God. In Holy Yoga we meditate on God's word, inviting the Holy Spirit to speak to us during our practice. We surrender and listen for the purpose of connection and transformation.
My Yoga practice began 9 years ago when my husband and I were both diagnosed with Cancer. We had been serving in Indonesia for 8 years as missionaries and teachers when Jeff, my husband was diagnosed with Colon Cancer. Soon after our return home I was diagnosed with Breast Cancer and at the same time my best friend was diagnosed with Pancreatic Cancer. This Ocean of pain and grief began a 5 year season of loss. While weathering these storms I learned a lot about how God meets us in the midst of tragedy. Even though every day brought loads of challenges we could identify God's tender care for us in tangible ways. I felt a deep and continual sense of peace that I could not explain apart from God. My Yoga practice began during this time and God met me on my mat often, showing me deep insights that my soul needed to survive. We are God's creation and worshiping Him mind, body and soul just feels right! Holy Yoga is one way I can help others connect with God in a personal way. Please join us if your heart longs to connect with the Living, Grace giving God.
In addition to teaching Holy Yoga I am also certified in Life Coaching, Health Coaching, Personal Training, Women's Fitness, Nutrition and I have an Inner Healing Prayer Ministry called "Transformation Prayer".
.